Al Tayer Stocks LLC was founded in 1998 in Dubai as a joint venture between the UAE-based Al Tayer Group and South African company Stefanutti Stocks on a 51-49% shareholding basis. We extended our business to Abu Dhabi in 2005, Bahrain in 2007 and Qatar in 2011.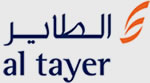 Al Tayer Group, established in 1979, is a privately held, diversified company, which employs 9,000 people. It operates in 12 Middle Eastern countries in the automotive, luxury and lifestyle retail, cosmetics distribution, construction, engineering and interior contracting sectors.

Johannesburg Stock Exchange-listed Stefanutti Stocks is one of the Southern Hemisphere's top construction companies, employing in excess of 12,000 people. It has an annual turnover of more than 1.7 billion USD.