Blended Wellness Spa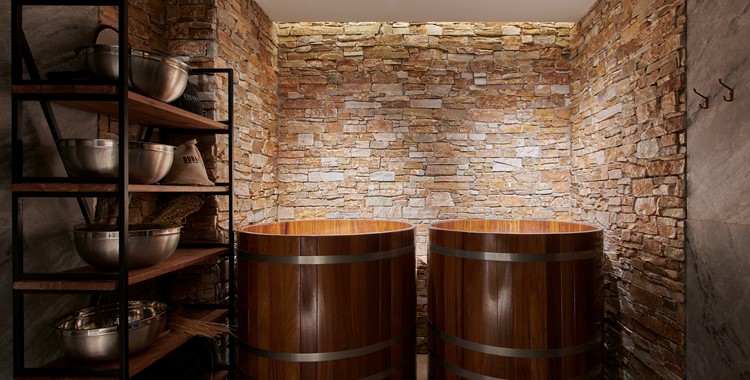 ATS recently successfully delivered UAE's first multi-wellness destination and Russian Banya, Blended Wellness located on the Palm Jumeirah.
 Blended Wellness is an innovative, all-encompassing collective of health, fitness, and beauty experiences. A concept thought up by the Solution Leisure Group, ATS were appointed to provide the D&B for their new wellness spa. Solutions Leisure is an existing client of ATS having successfully previously delivered many F&B projects in the UAE. ATS were thrilled to be working with them again to deliver this unique project.
The 15,000 sqft project occupies the ground and roof level of the previous residential gym building at Dukes Hotel and Residences, The Palm. The space contains treatment rooms, yoga suites, barbers, make-up salons, relaxation areas, salt caves, and a fitness area on the roof level.
The scope of work involved:
Design development
Structural works (including slab opening for 2x staircases)
Partitions
Structural works
Joinery and stone works
Floor finishes
MEP and ELV
Blended Spa, designed by Bishop Design, features an impressive appearance as well as a highly sophisticated layout. The spa's unisex services are complemented by technology, professionalism, and serenity. The UAE's first Russian Banya, where inner and mental health combined with fitness, grooming, and beauty.
Each piece of furniture is carefully thought out, designed, and chosen to make you feel as if you're in a different world.
This isn't a spa, it's an experience.