ATS Meets The New Era Of Education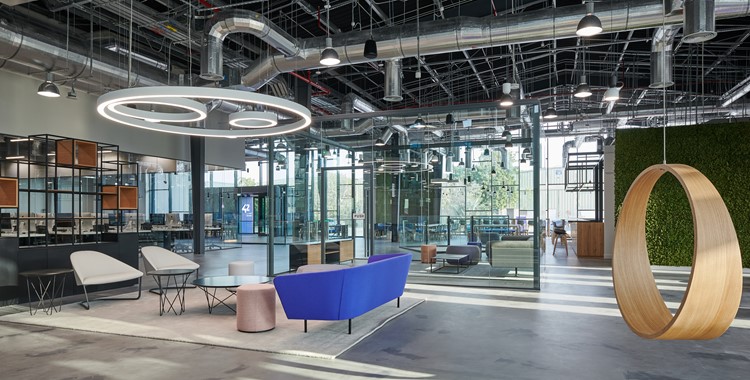 We recently successfully delivered an ambitious project (42 Abu Dhabi) by 42 Group and Abu Dhabi Department of Education and Knowledge (ADEK). The site is located in the heart of the Mina Zayed warehouse district. The construction commenced in April 2020 (during the pandemic) and was completed in January 2021.
This innovative 42 Coding School's peer-to-peer education model makes it one of the most unique coding schools. They have revolutionized learning through their unique gamified learning system where you need to progress through 21 different levels over 3 years, gaining experience points along the way. As you progress to newer and more challenging levels, you'll master new skills, complete side quests, and unlock achievements. This facility is part of the 42 global networks, a global network of over 20 coding schools globally.
Architects from interdisciplinary design practice, BDP designed a mix of comfortable learning areas and connected technology workspaces in an industrial warehouse environment, to construct an ideal place for students to think critically, work in groups and create.
While all businesses were in crisis during the pandemic, we once again proved that we could undertake a project of this nature with a particularly demanding programme. Anthony Milne, operations manager, and the rest of the team commented that if there is a will there is a way and they will do whatever it takes to deliver this project, which was delivered from ground to full fit out 9 months with exceptional execution.
The project is a one-story level, that consists of a computer lab, lecture theatre, staff area, and a silent room. It is 40,000 sq. ft.